National Park - Island of Mljet
The island of Mljet is one of the loveliest and most densely wooded islands in the Adriatic. A part of the island has been declared a national park, whose main attractions are two salt-water lakes- Veliko jezero and Malo jezero (great lake and small lake). Join a boat trip to the islet in the Great Lake for a visit to the 12th century Benedictine Monastery. Enjoy a stroll around the islet or swim in the lovely saltwater lake. Transfer, guide, and entrance fees to the National Park and boat trip included.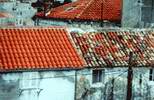 A tale of silk
The silk is one of the oldest textile fibers known to the man. During the Roman Empire, it was sold for its weight in gold. Here in Konavle Valley, near Dubrovnik, women keep tradition of small, non-profitable ancient handcraft of silk production. Silk thread mostly used for embroidery of beautiful national costumes of Konavle Region. Take an opportunity to share an experience of producing silk thread in most traditional manner. You will take part in whole process: cocoon boiling, thread reeling, dyeing, plying, reeling, weaving, and embroidering. Enjoy hospitality of the village family and rediscover some of the lost values.
Dubrovnik city walls
This tour begins with a coach drive to the coastal highway for a panoramic view of the city walls, ancient roof tops and the picturesque surroundings. We then continue with the walking tour around the walls of the city which is on UNESCO-s List of Cultural Heritage. magnificent views from the city fortresses will be followed by visits to city galleries.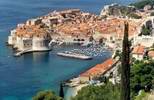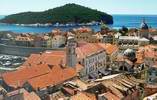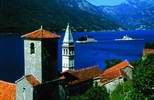 For other pre and post conference excursions we suggest you:
- one day trip from Dubrovnik:
Neretva river delta - combination of history and natural beauty
Mostar - unique mixture of Orient and west
Montenegro - Through historical places of Kotor`s bay
(For more information visit Atlas excursions site)
Or:
you can stop on your way to/from conference at Plitvice Lakes national park (on road between Zagreb and Split), take a sailing boat cruise around Kornati Islands national park, or enjoy one of many other possibilities that offers Croatia as a tourist destination.